Our continued release of monoclonal antibodies offered with integrity data and selectivity data is now complemented with phospho-specific polyclonal antibodies with validation data. 
See our latest blog.
Assay developers, who need long term supply of purified IgG without BSA against competing pricing, are invited to try us out. We have access to thousands of clones, so we probably have what is required.  Go and ask us, we are happy to sign NDA to discuss in full confidentiality.
Welcome to Aeonian Biotech
We offer a selection of products to scientists and to businesses in need of highest quality immunological reagents for biomedical research and for applications/devices in pre-clinical and clinical environments. We have particular expertise in antibodies and their alternatives for the detection of biomarkers.
Aeonian Biotech also offers the following services:
Our selection of products
We have started to add a highly selective set of products from the market that we put on show as exemplary of high quality. We will sell them straight from the manufacturer. We don't offer antibodies from secondary sources. Although many will be offered through different vendors, we offer the best deal for long term supply.
We already have more than 5000 clones at our disposal to generate our catalog. Our emerging catalog will ultimately offer tens of thousands of monoclonal antibodies, many of them being recombinant for higher sustainability. This collection stands out by the accompanying selectivity data and integrity data. Such data are important for assay developers and kit manufacturers. All products are available as purified IgG in bulk and BSA-free.
Please see our products section.
Our CD79a and TP53 recombinant rabbit monoclonal antibodies have known epitopes and reach Aeonian Rating® of 100, the maximum!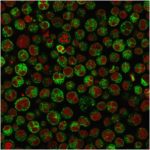 Are you an antibody manufacturer / vendor?
We offer six different services to boost your product's sales performance
Are you an IVD manufacturer / assay developer?
We love to hear from you and to discuss how we can make your new R&D projects more cost-effective
Are you a Contract Research Organization (CRO)?
When you provide assay development services, we like to hear from you. When you provide services for a third party who failed to deliver a proper antibody, we can help
Are you an academic scientist?
We welcome any queries on finding the right antibody that is fit for your projects in this increasingly complex market
Our IHC Service
Have your catalogue antibodies assessed in IHC at the highest quality. All results are scientifically vetted and accompanied with comments, captions, legends before delivery, thus avoiding meaningless staining patterns on your product sheets. Isotype negative control (insert) is used instead of omission of primary. See more details